Core Offering
---
SecureLearn provides Offender Populations with fully managed and secure access to online educational materials.
Vision
---
Our goal is to improve the lives of rehabilitated offenders and their families by facilitating parity in education, providing continuity of learning and strengthening successful re-entry outcomes.
Tenets
---
We believe education is the cornerstone of success. Through the pursuit of knowledge and the development of critical thinking skills, our end-users are better positioned to achieve positive outcomes in their personal relationships, communities, and professional endeavors.
Performance
---
SecureLearn has over twenty (20) years of experience in providing Cybersecurity services and SaaS solutions to
Offender-Centric Agencies
Over 60% of Federal Probation and Pretrial Services
Over 70% of State Probation
Over 110 US County Probation
Other Government Agencies
State Department
US Navy
FBI
Depart of Transportation
EPA
Department of Energy
Differentiators
---
SecureLearn was "born in the cloud" with multiple layers of security architected into each and every level of our solutions. With over 20 years of network and application layer Cybersecurity expertise, SecureLearn's patented approach to securing access to permitted Internet content is unrivaled.
Partners
---
SecureLearn has a history of success through strong partnerships with forward thinking value-added solution providers as well as OEM technology innovators like

and Amazon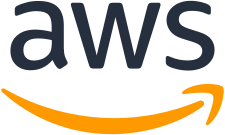 .
Stats
---
Socio-Economic
Certified Small Business
Certified Woman-owned Business
NAICS
NAICS 624310
NAICS 541511
NAICS 922140
NAICS 511210
NAICS 541990
NAICS 561210
NAICS 611710
NAICS 611699
NAICS 624190
SIC
SIC 8331
SIC 7371
SIC 9223
SIC 7372
SIC 8999
SIC 8744
SIC 8299
SIC 8299
SIC 8322
PATENTS
6,629,140
6,978,304
7,634,571
7,958,237
8,930,535
7,822,851
8,924,538
9,338,129